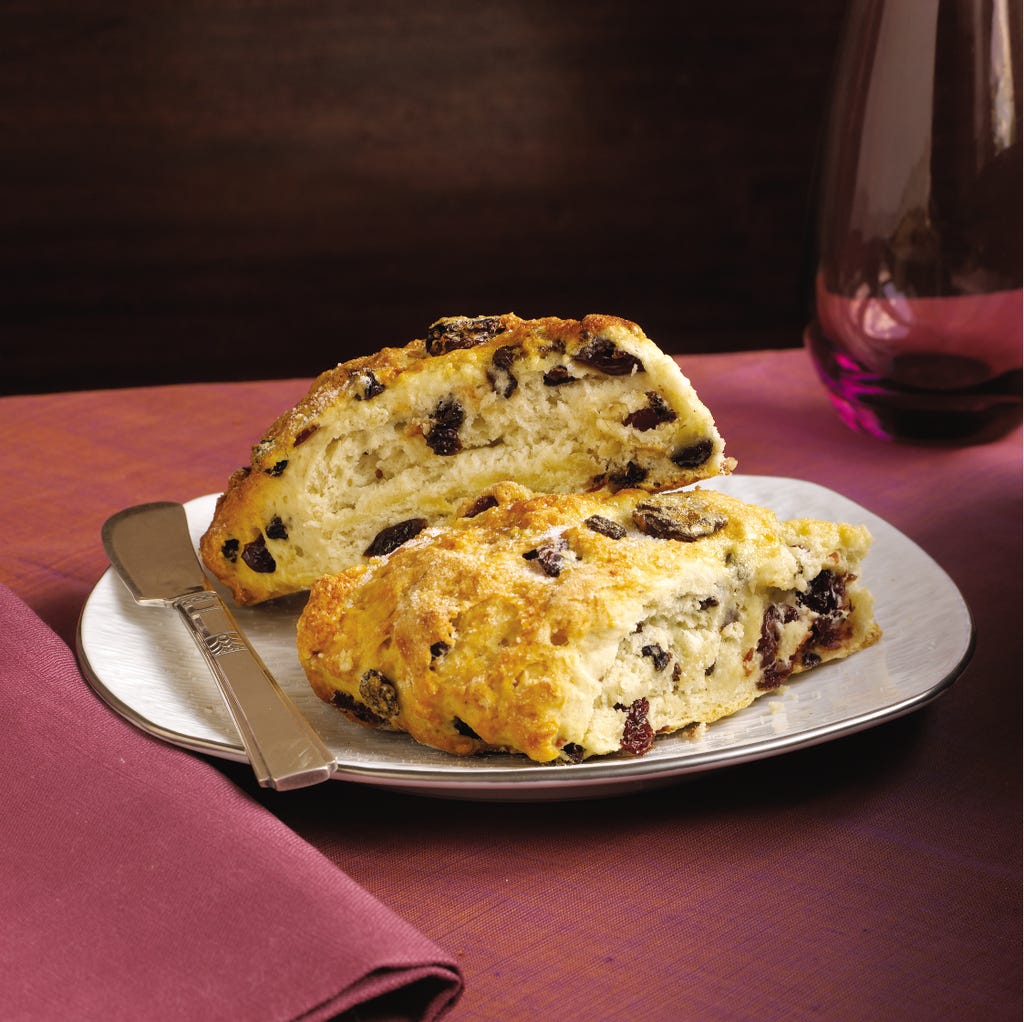 Mitch Mandel
Commercial – Proceed Discovering out Below
3/4 c. dried craisins
3/4 c. dried currants
3/4 c. dried cherries
4 1/2 c. all-motive flour, unbleached
2 tbsp. baking powder
1 tsp. salt
4 tbsp. sugar
2 tbsp. vegetable oil
1 c. low-rotund yogurt
2 tsp. orange extract or 2 tablespoons orange zest
4 egg whites, divided
Directions
Step

1

Preheat the oven to 400°F. Coat a baking dish with cooking spray.

Step

2

In a minute bowl, soak the craisins, currants, and cherries in warm water for roughly 5 minutes, or unless they're softened and rather plump. Drain them and discard the water.

Step

3

In a clear bowl, combine the flour, baking powder, salt, and 3 tablespoons of the sugar. Add the oil and use a pastry cutter or fork to evenly mix. Chase within the yogurt, orange extract or zest, and 3 of the egg whites. Then add the dried fruit, mixing true unless it comes collectively. Residing the dough onto a flippantly lined surface, and knead true unless thoroughly blended. (Terminate not over-knead.)

Step

4

Divide the dough into 2 balls. Flatten every true into a disk about 3/4″ thick, then minimize every disk into 8 wedges with a biscuit cutter. Residing the wedges on the ready baking sheet. Brush with the relaxation egg white and sprinkle with the relaxation sugar.

Step

5

Bake for roughly 22 minutes, or unless golden brown.
Commercial – Proceed Discovering out Below
Commercial – Proceed Discovering out Below