Vegetable
Maple Cake with Cream Cheese Frosting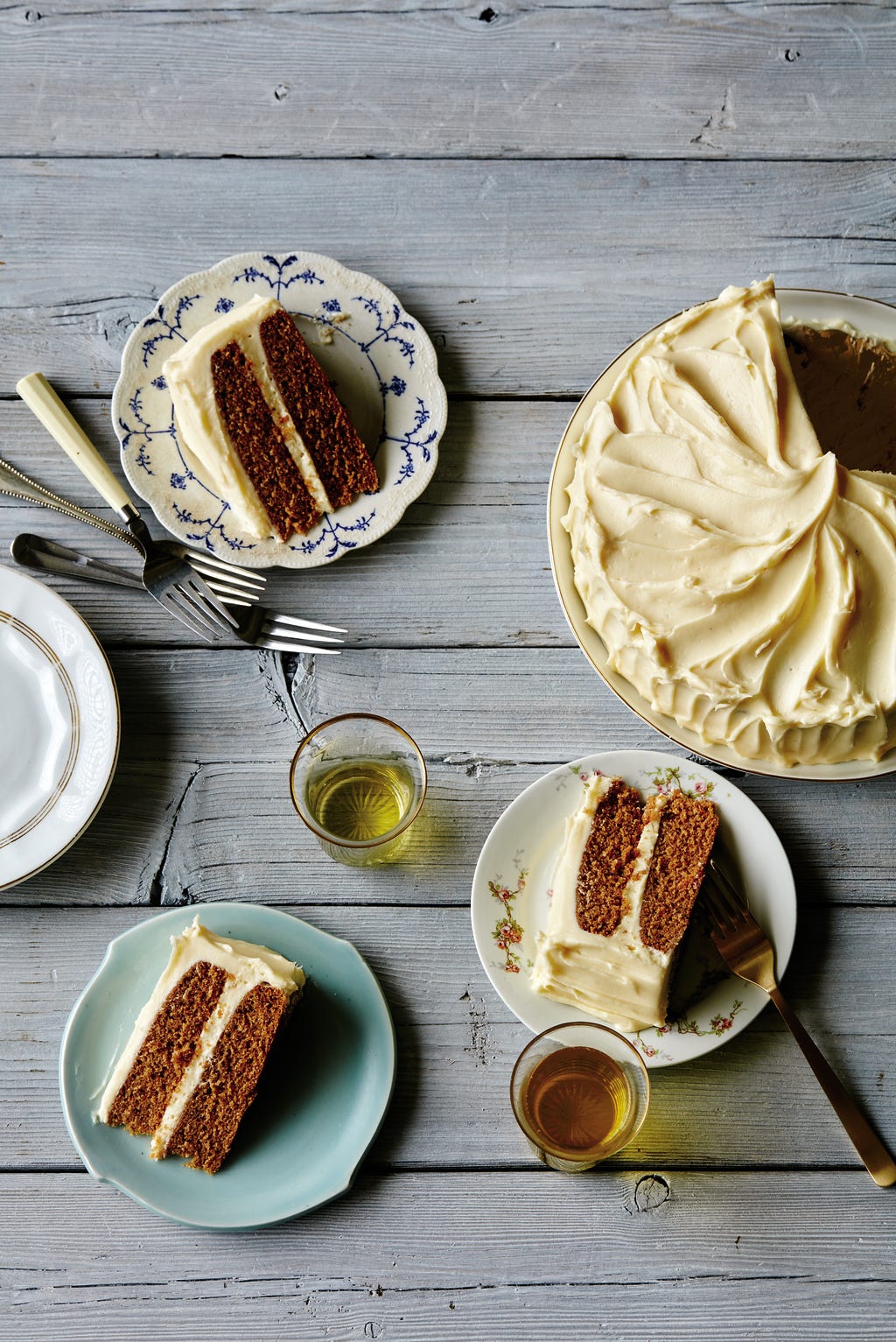 Jason Varney
Commercial – Proceed Reading Beneath
2 1/2 c. all-cause flour
1 tsp. ground cinnamon
1/2 tsp. ground allspice
1/2 tsp. ground cloves
1 1/4 tsp. kosher salt, divided
1 c. maple syrup
1/2 c. vegetable oil
1/4 c. shadowy brown sugar
1/4 c. granulated sugar
1 mountainous egg
1 1/2 tsp. baking soda dissolved in 1 cup boiling water
16 oz. cream cheese, softened
1/2 lb. (2 sticks) unsalted butter, softened
1 lb. (4 cups) confectioners' sugar
Instructions
Step

1

Heat oven to 350F. Grease two 9″ round cake pans. In a medium bowl, tear collectively flour, cinnamon, allspice, cloves, and 1/2 tsp salt. Residing aside.

Step

2

Using a stand mixer fitted with the hurry attachment on medium lunge, mix syrup, oil, brown sugar, and granulated sugar till silent, about 1 minute. Add egg and mix to combine. On low lunge, step by step add flour combination. Trot in baking soda combination till combined.

Step

3

Divide batter between pans. Bake till a knife inserted into center comes out comely, 20-25 minutes. Let icy in pans for Quarter-hour, then lunge knife around the perimeters of pan, turn desserts out onto wire rack, and enable to icy entirely.

Step

4

Using stand mixer fitted with hurry attachment on medium lunge, beat cream cheese and butter till fluffy, 2 minutes. Lower lunge to low. Gradually add confectioners' sugar and final 3/4 tsp. salt; beat till combined.

Step

5

Residing one cake layer on serving platter; spread 1 1/2 cups frosting over high. Residing second layer on high; spread final frosting over sides and high.
Commercial – Proceed Reading Beneath
Commercial – Proceed Reading Beneath