Beef
Vietnamese Beef Salad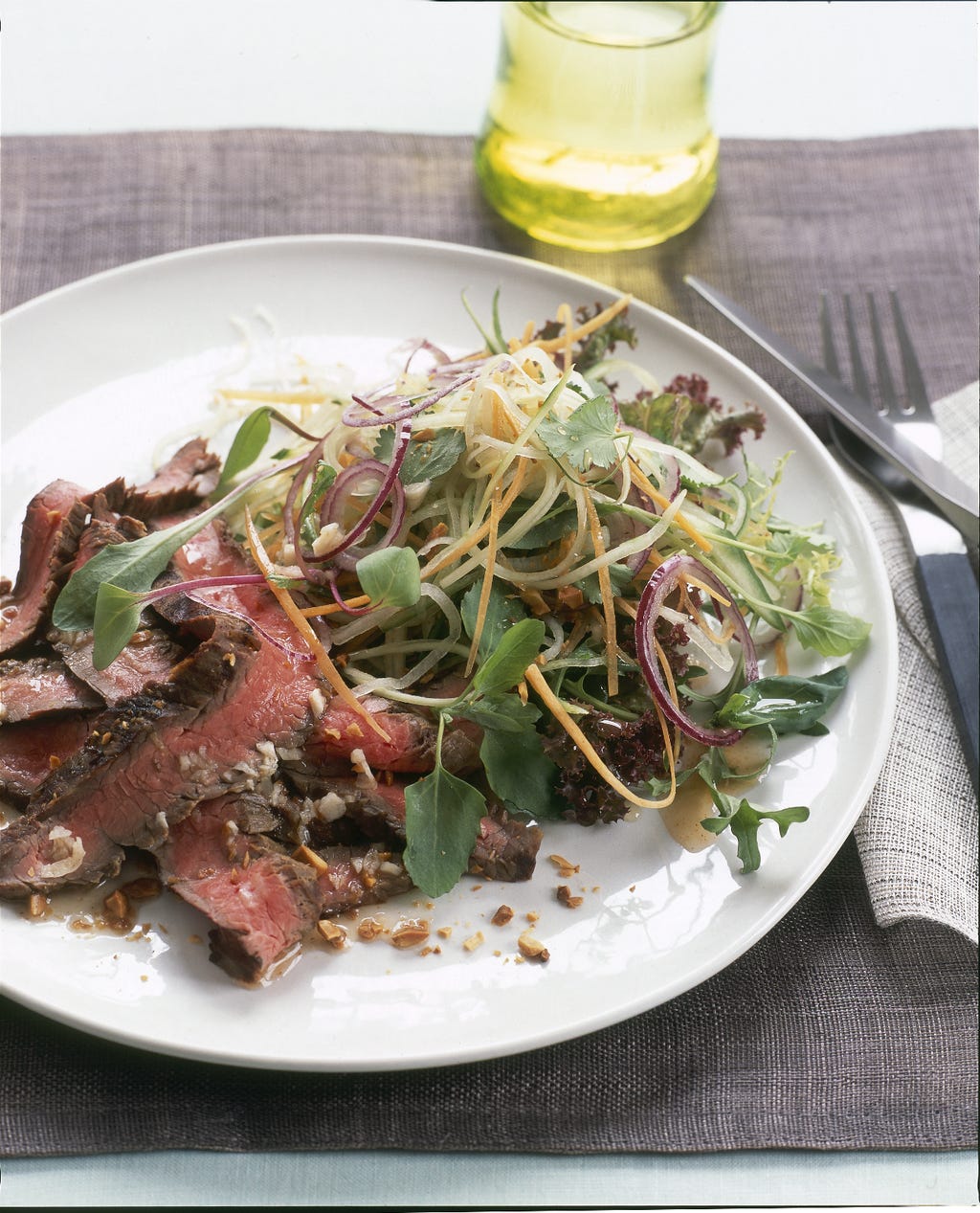 Ngoc Minh Ngo (Minh + Wass)
Advertisement – Continue Reading Beneath
1/4 C reduced sodium soy sauce
1/4 C freshly squeezed lime juice
1/4 C water
2 tbsp. sugar
1 tbsp. minced garlic
2 tsp. chile paste
1/2 lb. flank steak
6 C blended greens
1 C sliced fresh basil
1 C chopped fresh cilantro
2 lg red onions, thinly sliced (about 2 c)
2 lg seedless cucumbers, with peel, julienned (about 4 c)
4 med carrots, julienned (about 2 c)
2 tbsp. chopped dry roasted, unsalted peanuts
Directions
Step

1

Sprint together soy sauce, lime juice, water, sugar, garlic, and chile paste in medium bowl. Pour 3 tablespoons into resealable plastic gather. Quilt and kick back last dressing for salad. Add steak to gather, seal, and switch to coat. Relax 30 minutes.

Step

2

Warmth grill or broiler to medium high. Grill steak 8 to 10 minutes, turning once, for medium uncommon. (Thermometer must smooth register 145°F.) Let relaxation 5 minutes and nick thinly at an angle, across the grain.

Step

3

Toss together greens, basil, and cilantro in extensive bowl. Evenly divide amongst 4 plates. Sprinkle with onions, cucumbers, and carrots. Top with steak, drizzle with dressing, and sprinkle with peanuts.
Advertisement – Continue Reading Beneath
Advertisement – Continue Reading Beneath