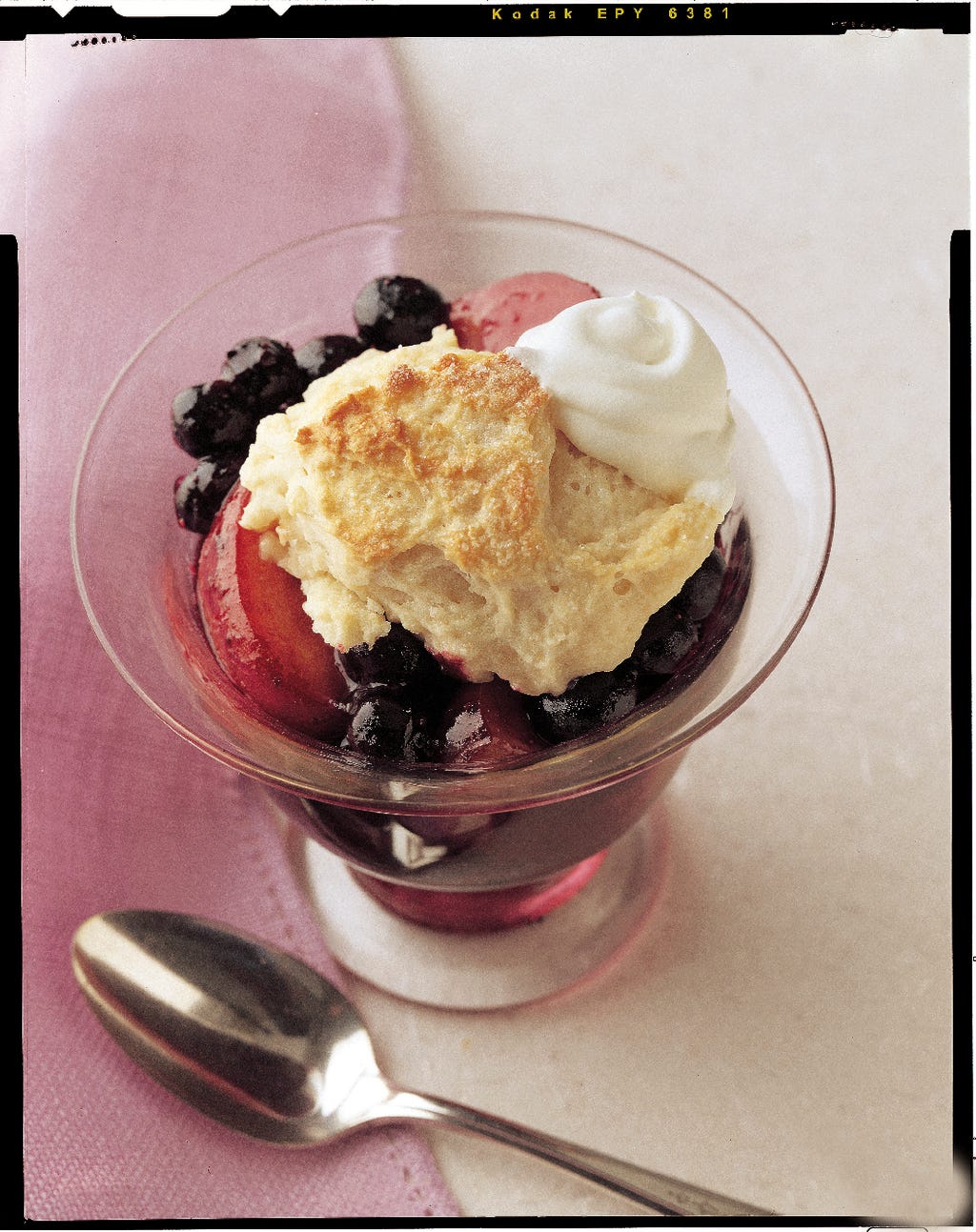 Kurt Wilson
Advertisement – Continue Reading Below
8 plums, quartered
1 pint contemporary or frozen blueberries
1/2 c. sugar
4 tsp. sugar
2 tbsp. unbleached or all-purpose flour
1 c. unbleached or all-purpose flour
3/4 tsp. baking powder
1/4 tsp. salt
1/2 c. buttermilk
1 egg white, frivolously beaten
1 1/2 tbsp. vegetable oil
Instructions
Step

1

Preheat the oven to 375°F. Coat an 8″ x 8″ baking dish with nonstick spray.

Step

2

In a trim bowl, combine the plums, blueberries, 1/2 cup of the sugar, and 2 tablespoons of the flour. Pour into the ready baking dish.

Step

3

In a medium bowl, combine 3 teaspoons of the final sugar, the baking powder, salt, and the final 1 cup flour.

Step

4

In a small bowl, combine the buttermilk, egg white, and oil. Pour into the medium bowl with the flour combination. Breeze till a thick batter sorts. Tumble the batter in tablespoonfuls on top of the fruit. Sprinkle with the final 1 teaspoon sugar.

Step

5

Bake for 35 to 40 minutes, or till golden and bubbly. Bewitch away to a rack to cool. Encourage warmth or at room temperature.
Advertisement – Continue Reading Below
Advertisement – Continue Reading Below