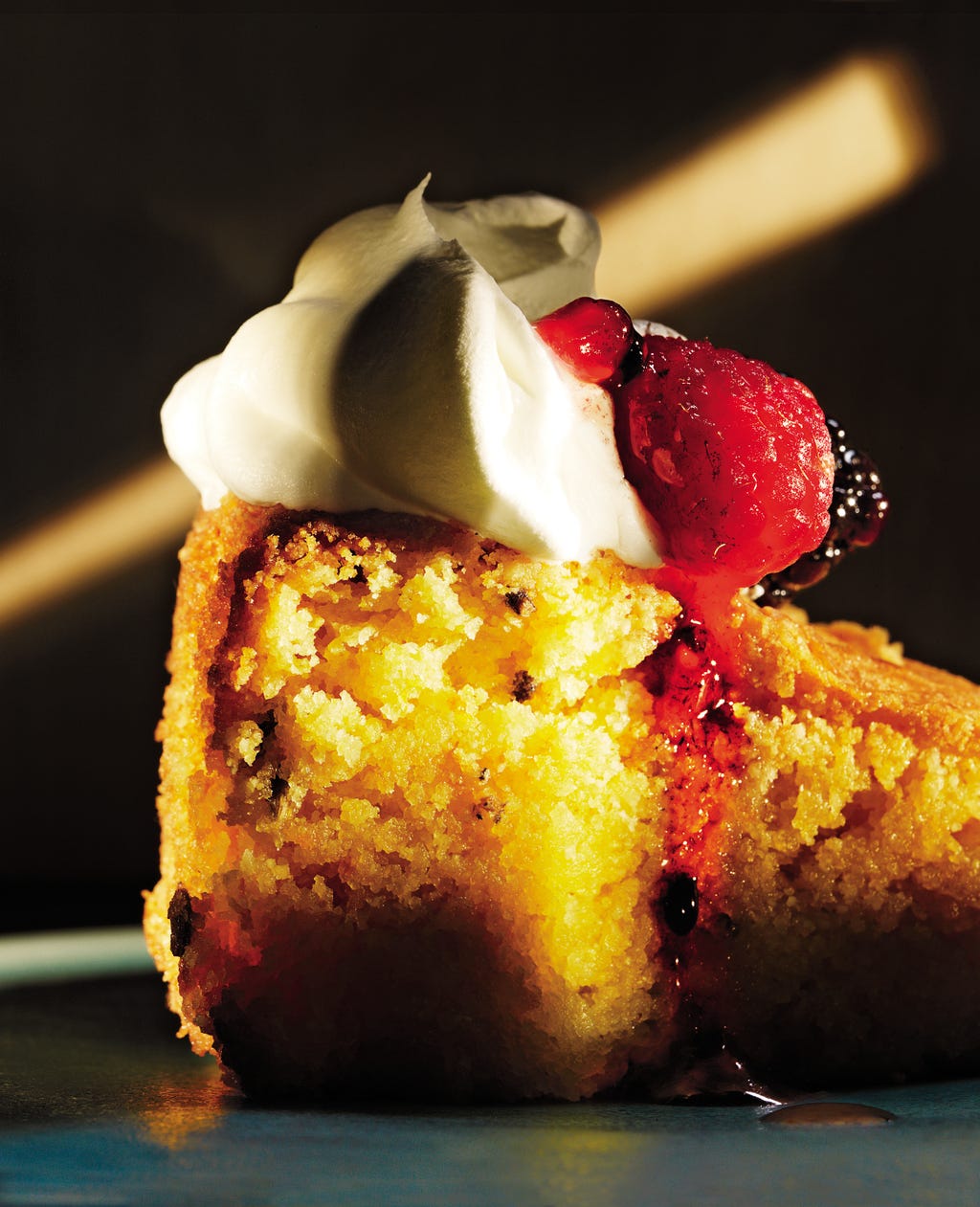 Kenji Toma
Commercial – Continue Reading Beneath
4 oz. butter, softened, plus extra for greasing pan
1/2 c. sugar
3 eggs
1/2 c. applesauce
2 c. almond flour, plus extra for flouring pan
3/4 c. comely polenta
1 1/2 tsp. baking powder
1 tbsp. lemon zest (from 1 total lemon)
2 tbsp. orange zest (from 1 total orange)
2 tbsp. unique lavender
Contemporary berries and whipped cream for garnish (no longer famous)
Directions
Step

1

Preheat oven to 350F. Butter an 8-trudge spherical cake pan and dirt with almond flour. Assign aside.

Step

2

Within the bowl of a stand mixer fitted with a hasten attachment, combine butter and sugar and beat on medium lumber till fluffy and lighter in color, about 2 minutes. Add eggs one at a time, then applesauce. Beat till real mixed.

Step

3

In a separate bowl, combine flour with polenta and baking powder. Add flour combination, lemon zest, orange zest, and lavender to the bowl of the stand mixer. Mix on medium-low lumber till real mixed.

Step

4

Pour batter into the ready pan and bake till a toothpick inserted into the center comes out neat, about 30 to 40 minutes. Frigid in the pan for 10 minutes, then turn onto a wire rack to chilly fully. Relief with berries and whipped cream, if desired.
Commercial – Continue Reading Beneath
Commercial – Continue Reading Beneath