Beef
Texas Pork Soft Tacos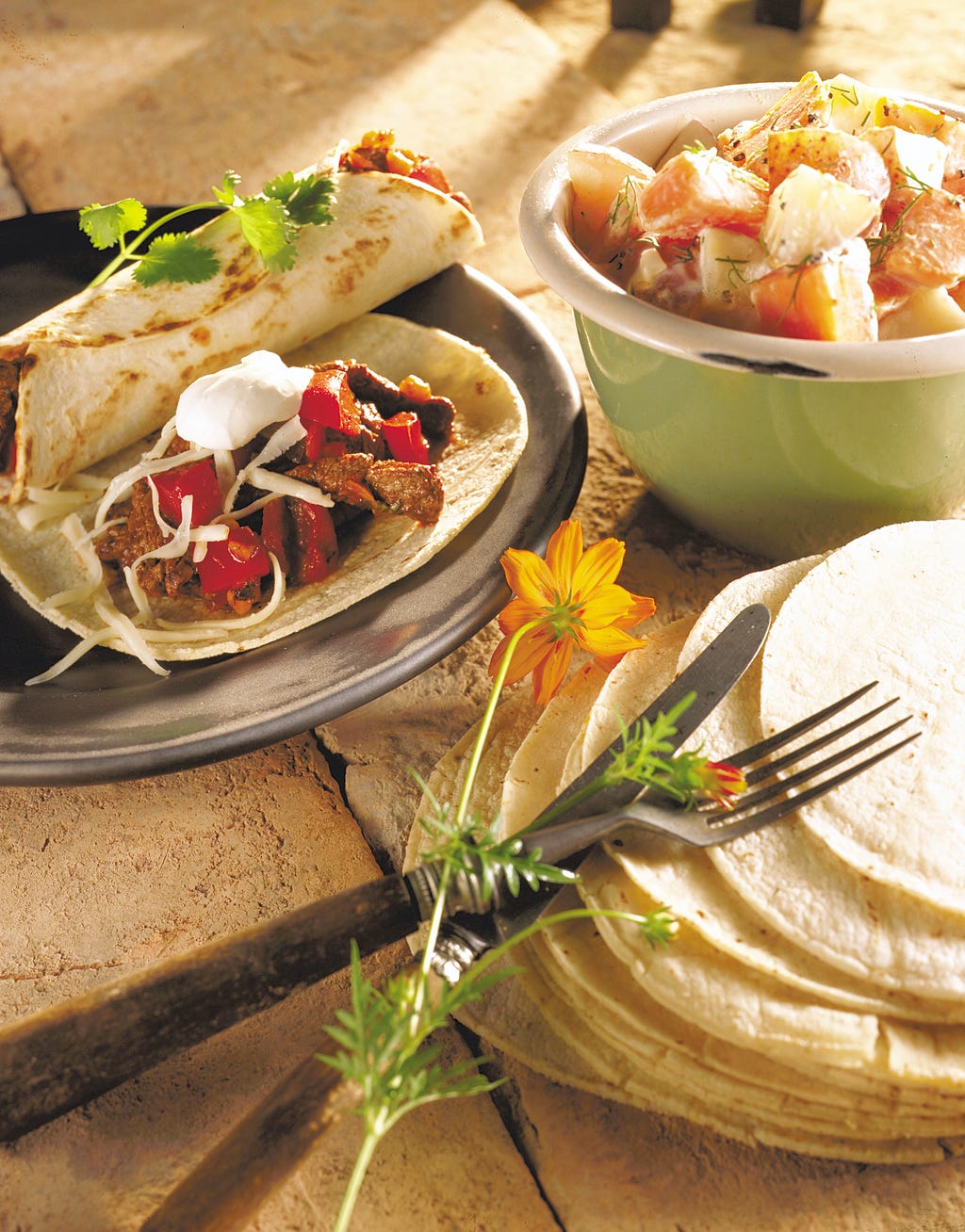 Rodale Photography Rodale Photography; n/a Tad Ware & Company
Commercial – Continue Reading Beneath
Components
12 oz. pork tenderloin, trimmed of plump
1 1/2 tsp. floor cumin
1/4 c. defatted chicken broth
1 c. chopped candy red peppers
3 cloves garlic, minced
2 canned chipotle chilies in adobo sauce, seeded and minced
1/2 c. reduced-sodium at ease salsa
8 (8″) low-plump flour tortillas
3 oz. shredded low-plump monterey jack cheese
1/4 c. nonfat bitter cream
1/4 c. chopped contemporary cilantro
Instructions
Step

1

Lower the pork into very thin strips. In a resealable plastic storage catch, combine the pork and cumin; shake successfully. Refrigerate.

Step

2

In a 10″ no-stick skillet over medium-high warmth, bring the broth to a boil. Add the red peppers and garlic; cook dinner and proceed for 3 minutes. Switch to a facet plate. Add the pork mixture; cook dinner and proceed for five minutes, or unless cooked by. Add the red pepper mixture, chilies and salsa. Cook dinner and proceed for 2 minutes.

Step

3

Wrap the tortillas in plastic wrap and microwave on high energy for 1 minute. Divide the pork between the tortillas; high with the Monterey Jack, bitter cream and cilantro. Roll up.
Commercial – Continue Reading Beneath
Commercial – Continue Reading Beneath