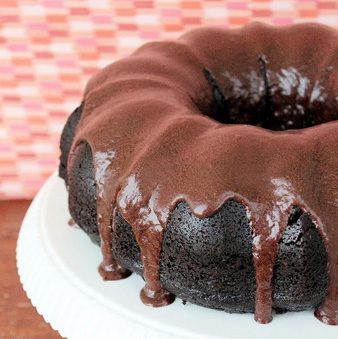 Photo:
Shauna Cut
August 02, 2011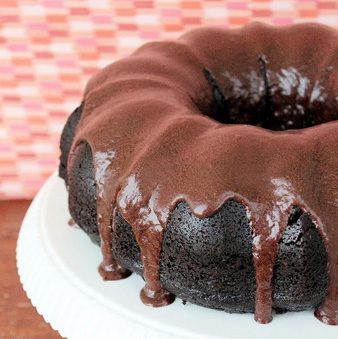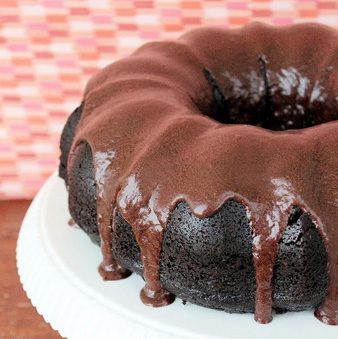 Tailored from Baked: Unique Frontiers in Baking by blogger Shauna Cut, this recipe uses root beer in the cake and frosting. Bake it a day ahead to present the flavors time to totally mellow and mingle, and "don't even deem the use of weight-reduction procedure root beer," says Cut. "No longer even for a 2nd."
Cake

2 cups root beer (Cut uses cane-sweetened Boylan)

1 cup dark unsweetened cocoa powder (Cut suggests Valrhona)

½ cup unsalted butter, sever into objects

1 ¼ cups granulated sugar

½ cup firmly packed dark brown sugar

2 cups all-motive flour

1 ¼ tsp. baking soda

1 tsp. salt

2 super eggs
Glaze

2 cups confectioners' sugar

⅓ cup dark unsweetened cocoa powder

¼ tsp. salt

1 tsp. pure vanilla extract

¼ cup root beer

3 Tbsp. unsalted butter, very refined
Space an oven rack to the decrease third of the oven and preheat it to 325 degrees F. Spray a 10-trudge Bundt pan generously with nonstick cooking spray.
Combine the root beer, cocoa powder and butter in a medium saucepan. Space it over medium heat and warm the mixture, stirring usually, unless the butter is melted. Whisk in the sugars. Let frigid.
In super bowl, sift collectively the flour, baking soda and salt.
Frivolously beat the eggs in a little bowl, then trudge them into the cooled root beer-cocoa mixture. Carry out a effectively in the guts of the dry ingredients, and gently trudge the wet ingredients into the dry. The batter will seemingly be a little lumpy, and here's completely gorgeous. Don't over-combine the batter. Effort the batter into the curious pan.
Bake the cake unless a toothpick inserted into the cake comes out super, about 45-50 minutes. Let the cake frigid for a minimal of half-hour in the pan sooner than gently loosening the perimeters of the cake from the pan and inverting it onto a wire rack to chill utterly (spray the rack lightly with nonstick spray sooner than inverting the cake to prevent it from sticking as it finishes cooling).
To create the glaze, trudge collectively the confectioners' sugar, cocoa powder, salt, vanilla and root beer in a medium bowl unless totally integrated. Whisk in the softened butter unless refined. If needed, adjust the glaze with more confectioners' sugar to thicken the glaze or a little bit of root beet to skinny it—you wish it to plod along with the proceed lazily off a spoon—not too runny, nonetheless nowhere advance unfold-ready. Spoon the glaze over the cake and let it drip down the perimeters. Let the glaze procedure for 15 minutes or so sooner than serving. This cake keeps lined at room temperature for a minimal of 5 days, or longer if refrigerated.
Tailored by Shauna Cut (pieceofcakeblog.blogspot.com) from Baked: Unique Frontiers in Baking.