Recipe By: Grace Parisi
This multiculti recipe is a unsuitable between doubles (a Trinidadian sandwich of fried bread and curried chickpeas) and a kathi roll (essentially an Indian wrap). Grace Parisi folds Indian roti bread spherical a filling of zucchini, okra, chickpeas, tomato and spinach in a creamy, tangy, curried yogurt sauce.
Advertisement – Continue Reading Under
1/4 c. vegetable oil
3/4 lb. zucchini (about 2 runt)
1/2 lb. okra
4 scallions
1 serrano chile
Salt and freshly floor pepper
1 can chickpeas
1 1/2 tbsp. madras curry powder
1 colossal tomato
4 oz. toddler spinach (4 cups)
2 tbsp. water
1/4 c. simple complete-milk yogurt
4 colossal pita breads
cilantro sprigs
Instructions
Step 

1

In a colossal, deep skillet, heat the oil. Add the zucchini, okra, scallions and chile and season with salt and pepper. Cook dinner over excessive heat, stirring now and again, except the vegetables are crisp-delicate and evenly browned, about 5 minutes. Add the chickpeas and curry and cook dinner over common heat, stirring, for 3 minutes. Add the tomato and spinach and cook dinner, stirring now and again, except the spinach is wilted and the tomato is good beginning to melt, about 3 minutes. Add the water and scrape up any browned bits stuck to the skillet. Season the vegetables with salt and pepper and trail in the yogurt. Stuff the pitas with the vegetables, garnish with the cilantro sprigs and assist.

Step 

2

Wine Advice: Plummy, medium-bodied Rosso di Montalcino: 2004 Conti Costanti.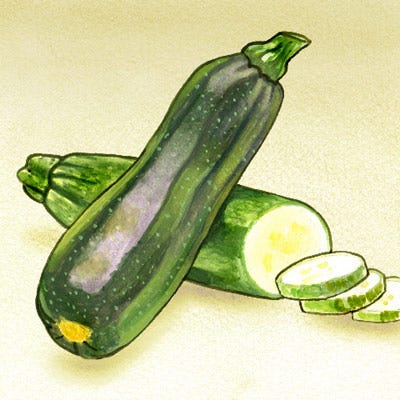 Illustration by Michael Toland
Advertisement – Continue Reading Under
Advertisement – Continue Reading Under