To showcase fall's approved fruit, Chef Todd English sautes apples to construct a stellar crepe stuffing.
Advertisement – Continue Finding out Beneath
6 tbsp. unsalted butter
4 mammoth Gala apples
3/4 c. sugar
1 tsp. ground cinnamon
1 1/2 tsp. salt
6 mammoth eggs
1 c. milk
1 c. all-goal flour
2 tbsp. vegetable oil
1/2 c. mascarpone
Directions
Step

1

In a mammoth pan over excessive warmth, melt butter. Sauté apples, 1/2 cup sugar, cinnamon, and 1/2 teaspoon salt, about 5 minutes. Effect apart.

Step

2

In a medium bowl, bound eggs and milk. Add flour and last sugar and salt; bound except soft. Warmth a 6-stride nonstick pan over excessive warmth. Brush pan with oil and coat with 1/4 cup batter. Cook crepe except golden, about 1 minute; flip and cook dinner for 30 seconds. Repeat with last batter.

Step

3

Fill every crepe with 1/4 cup apples, fold in half, and top with 1 tablespoon mascarpone.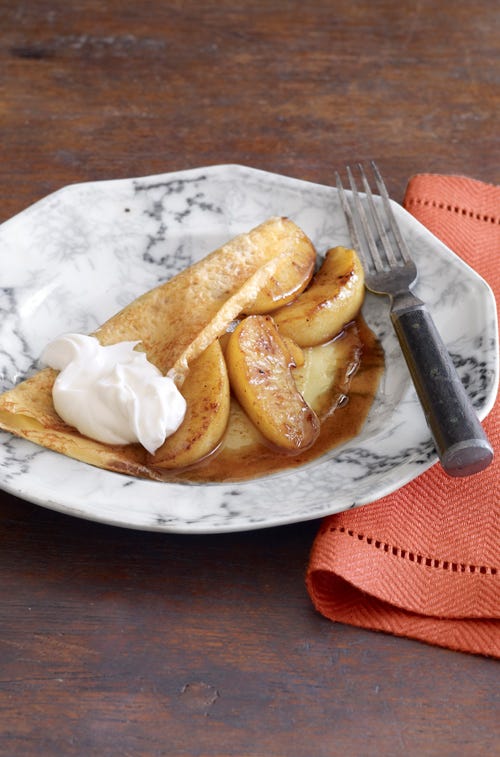 Kana Okada
Advertisement – Continue Finding out Beneath
Advertisement – Continue Finding out Beneath